Corkers 2pc Army/Red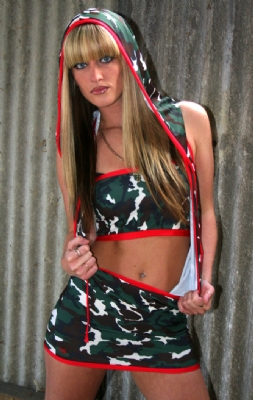 Price: £

39.00


Postage:
FUNKI-B

Corkers dress 2piece

Your own choice is available for colours

Main: Green Camo
Secodary: Red trim


Description: Cowl neck dress with tight fitting skirt, open back and large funky hood. Skirt length approx 9 inch in photo.

Matching boob tube, can be made full length on request.

Model 5ft4.


Fabric: Four way stretch lycra

It is very important that you provide us with the correct information from the drop down menu below.