Funki-B - Custom Made Clothing: Alternative style, Dancewear, Clubwear, Fancy dress and Festival Outfits
░N░o░w░ ░o░f░f░e░r░i░n░g░ ░F░R░E░E░ ░U░K░ ░d░e░l░i░v░e░r░y░

𝕋𝕙𝕖𝕣𝕖 𝕚𝕤 𝕒 𝕔𝕒𝕡 𝕠𝕗 £𝟚𝟝 𝕗𝕠𝕣 𝔼𝕌 𝕒𝕟𝕕 £𝟛𝟝 𝕡𝕠𝕤𝕥𝕒𝕘𝕖 𝕗𝕠𝕣 𝕥𝕙𝕖 𝕣𝕖𝕤𝕥 𝕠𝕗 𝕥𝕙𝕖 𝕨𝕠𝕣𝕝𝕕 𝕟𝕠 𝕞𝕒𝕥𝕥𝕖𝕣 𝕙𝕠𝕨 𝕞𝕒𝕟𝕪 𝕚𝕥𝕖𝕞𝕤 𝕒𝕣𝕖 𝕠𝕣𝕕𝕖𝕣𝕖𝕕.







ℝ𝕠𝕩𝕪 𝕂𝕒𝕥𝕣𝕚𝕟𝕒 (@trashmob) • Instagram photos and videos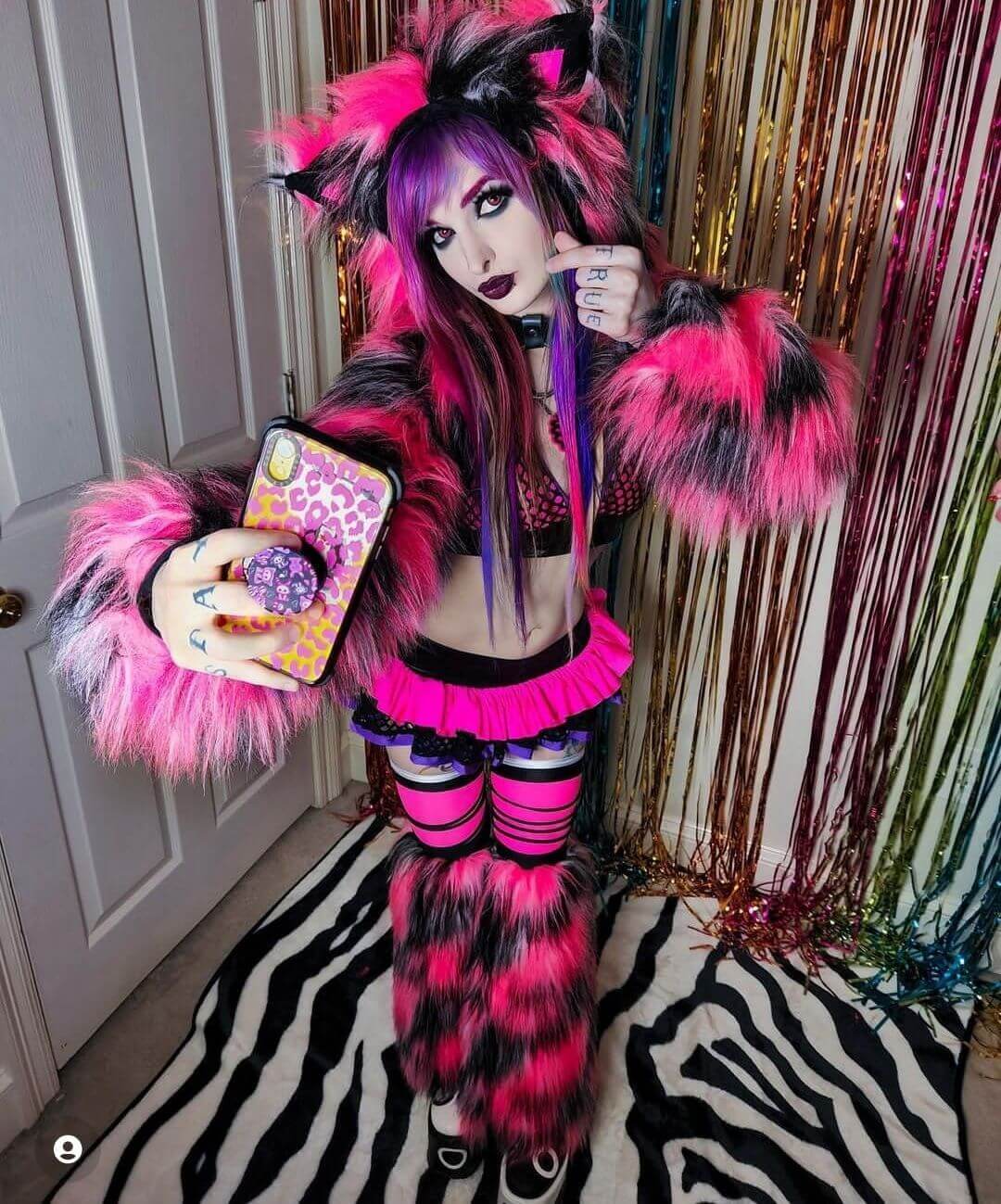 Model: Lunasith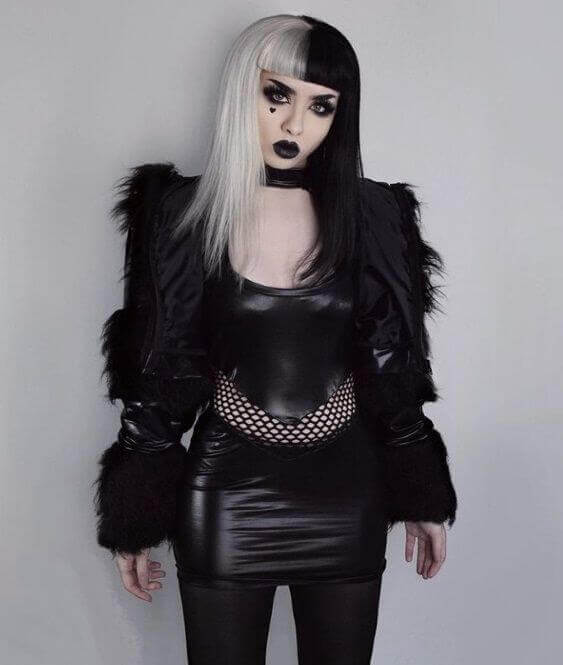 𝔽𝕦𝕟𝕜𝕚-𝔹 𝕚𝕤…
𝔸 𝕨𝕠𝕣𝕝𝕕𝕨𝕚𝕕𝕖 𝕖𝕤𝕥𝕒𝕓𝕝𝕚𝕤𝕙𝕖𝕕 𝕔𝕝𝕠𝕥𝕙𝕚𝕟𝕘 𝕓𝕣𝕒𝕟𝕕 𝕤𝕚𝕟𝕔𝕖 𝟚𝟘𝟘𝟠, 𝕓𝕒𝕤𝕖𝕕 𝕚𝕟 𝕥𝕙𝕖 𝕌𝕂.
𝔸 𝕞𝕒𝕜𝕖𝕣 𝕠𝕗 𝕔𝕦𝕤𝕥𝕠𝕞 𝕞𝕒𝕕𝕖 𝕔𝕝𝕦𝕓𝕨𝕖𝕒𝕣, 𝕕𝕒𝕟𝕔𝕖𝕨𝕖𝕒𝕣, 𝕗𝕒𝕟𝕔𝕪 𝕕𝕣𝕖𝕤𝕤, 𝕗𝕖𝕥𝕚𝕤𝕙 𝕨𝕖𝕒𝕣 𝕒𝕟𝕕 𝕤𝕦𝕡𝕖𝕣 𝕗𝕝𝕦𝕗𝕗𝕪 𝕗𝕒𝕦𝕩 𝕗𝕦𝕣 𝕔𝕝𝕠𝕥𝕙𝕚𝕟𝕘. 𝔽𝕠𝕣𝕞𝕖𝕣𝕝𝕪 𝕜𝕟𝕠𝕨𝕟 𝕒𝕤 𝔽𝕖𝕥𝕚𝕤𝕙𝔹*𝕥𝕔𝕙 𝕒𝕜𝕒 𝔽𝔹 ℂ𝕝𝕦𝕓𝕨𝕖𝕒𝕣.

ᴴᵉʳᵉ ᵃᵗ ᶠᵘⁿᵏⁱ⁻ᴮ, ʷᵉ ᵐᵃⁿᵘᶠᵃᶜᵗᵘʳᵉ ᵃⁿᵈ ᵈᵉˢⁱᵍⁿ ᵃˡˡ ᵒᵘʳ ⁱᵗᵉᵐˢ ⁱⁿ⁻ʰᵒᵘˢᵉ, ˡᵉᵈ ᵇʸ ᵃ ˢᵐᵃˡˡ ᵗᵉᵃᵐ ᵒᶠ ʰᵃʳᵈʷᵒʳᵏⁱⁿᵍ, ᵈᵉᵈⁱᶜᵃᵗᵉᵈ, ᵃⁿᵈ ᶠᵘⁿᵏʸ ᶠᵃˢʰⁱᵒⁿ ᵈᵉˢⁱᵍⁿᵉʳˢ. ᵂᵉ ᶜᵃⁿ ᵃˡˢᵒ ᵇʳⁱⁿᵍ ʸᵒᵘʳ ᵒʷⁿ ᶜʳᵉᵃᵗⁱᵛᵉ ⁱᵈᵉᵃˢ ᵗᵒ ˡⁱᶠᵉ ᵃⁿᵈ ᶜᵘˢᵗᵒᵐⁱˢᵉ ᵒᵘʳ ᵖʳᵒᵈᵘᶜᵗˢ ᵗᵒ ˢᵘⁱᵗ ʸᵒᵘʳ ⁿᵉᵉᵈˢ.

ᵂʰᵉᵗʰᵉʳ ʸᵒᵘ'ʳᵉ ᵒⁿ ᵗʰᵉ ˡᵒᵒᵏᵒᵘᵗ ᶠᵒʳ ᵃ ᶜᵘᵗᵉ ᶜˡᵘᵇ ᵒᵘᵗᶠⁱᵗ, ᵃ ᴴᵃˡˡᵒʷᵉᵉⁿ ᶜᵒˢᵗᵘᵐᵉ, ᶜᵘˢᵗᵒᵐ⁻ᵇʳᵃⁿᵈᵉᵈ ᵈᵃⁿᶜᵉʷᵉᵃʳ, ᵃⁿ ᵒᵘᵗ⁻ᵒᶠ⁻ᵗʰⁱˢ⁻ʷᵒʳˡᵈ ᶠᵃⁿᵗᵃˢʸ ᵒᵘᵗᶠⁱᵗ ᵒʳ ˢᵒᵐᵉᵗʰⁱⁿᵍ ᶜᵒᵐᵖˡᵉᵗᵉˡʸ ᵘⁿⁱqᵘᵉ, ᶠᵘⁿᵏⁱ⁻ᴮ ⁱˢ ʰᵉʳᵉ ᵗᵒ ʰᵉˡᵖ! ᵂᵉ ᵈᵉˢⁱᵍⁿ ᵃⁿᵈ ᵐᵃᵏᵉ ᵃˡˡ ᵒᵘʳ ᶜˡᵒᵗʰⁱⁿᵍ ⁱⁿ ᵒᵘʳ ᵁᴷ ˢᵗᵘᵈⁱᵒ.

🆂🅷🅾🅿 🅲🆈🅱🅴🆁 🅶🅾🆃🅷
Model:MilkReBelle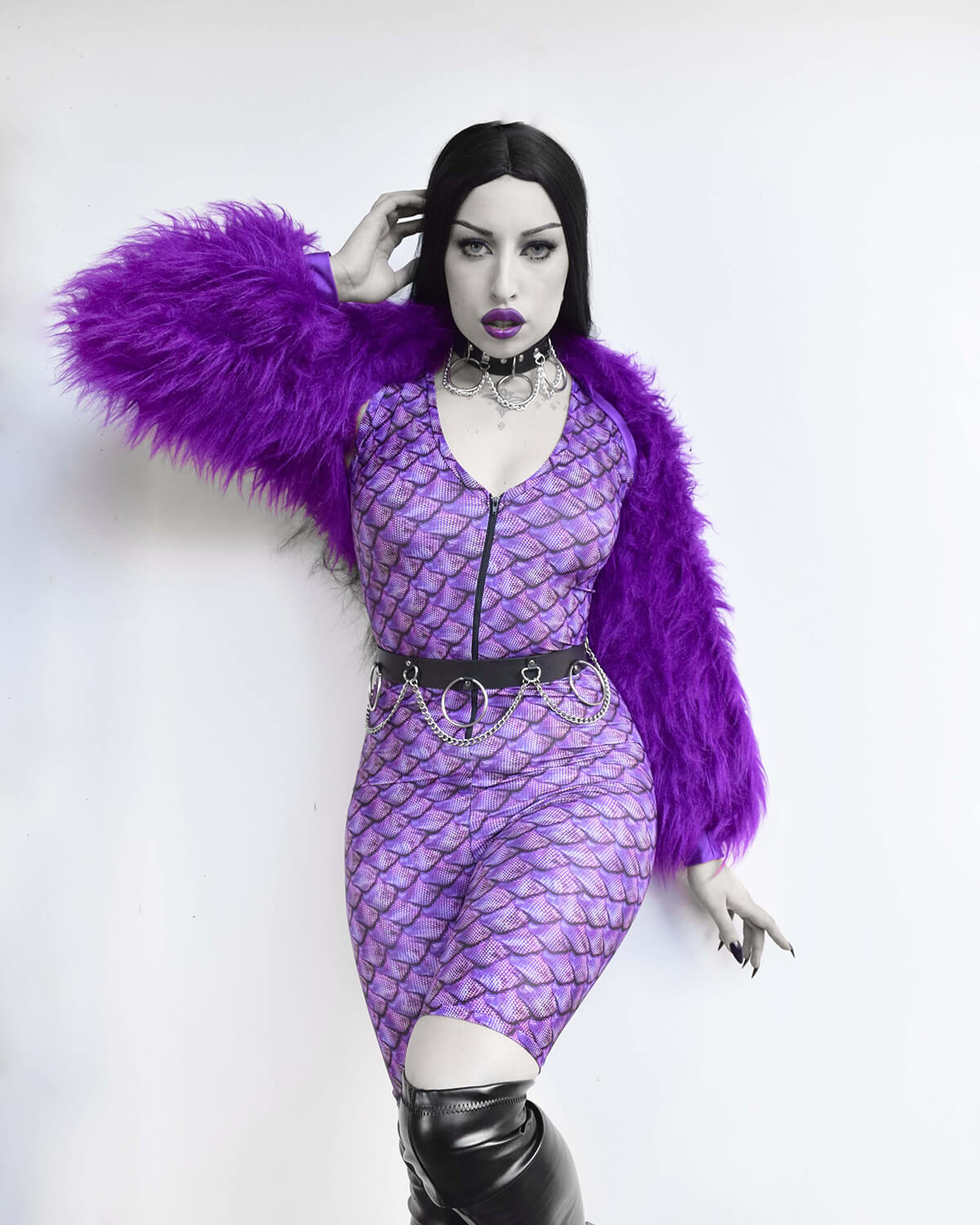 Feel free to contact us through email at funki-b@hotmail.co.uk
We aim to answer all emails daily. Get in touch and we're sure we can create you the perfect outfit for any event, from casual to far-out
Join us on Insta
Tag us
#funkibclubwear


🄵🄻🅄🄵🄵🄸🄴🅂, 🄲🄻🅄🄱🅆🄴🄰🅁, 🅂🄷🅁🅄🄶🅂, 🄵🄰🅄🅇 🄵🅄🅁, 🄵🄻🅄🄵🄵🅈 🄲🄾🄰🅃🅂, 🄶🄾🅃🄷 🄲🄻🄾🅃🄷🄸🄽🄶, 🄲🅈🄱🄴🅁, 🄵🄴🅃🄸🅂🄷, 🄵🄰🄽🄲🅈 🄳🅁🄴🅂🅂, 🄷🄾🄾🄳🄸🄴🅂, 🄻🄴🄾🅃🄰🅁🄳🅂, 🄳🄰🄽🄲🄴🅆🄴🄰🅁, 🄵🅄🅁 🄹🄰🄲🄺🄴🅃🅂, 🄽🄴🄾🄽 🄲🄻🄾🅃🄷🄸🄽🄶, 🅄🅅 🄾🅄🅃🄵🄸🅃🅂 🄰🄽🄳 🄼🅄🄲🄷 🄼🄾🅁🄴.