Patch Fur Shrug WPLT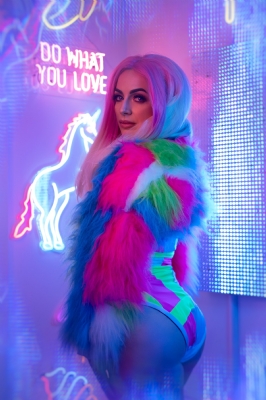 Price: £

35.00


Postage:
FUNKI-B

Patchwork Faux Fur Shrug

Stand out from the crowd.

This shrug is a mix of white with turquoise, lime and hot pink.
No two shrugs will be the same.


Very snuggly long pile faux fur shrug, keeps you cosy and warm and adds that wow factor to any outfit.
Open fronted with full back and full length sleeves.

This version is unlined so that we can offer these at a cheaper rate.
We do have a lined version also available on our website.

You also have the option to choose colour mixes.
Please view colours page and state colours preferred in notes.

Shot In the amazing neon dreams studio.