2tone Fluffs BR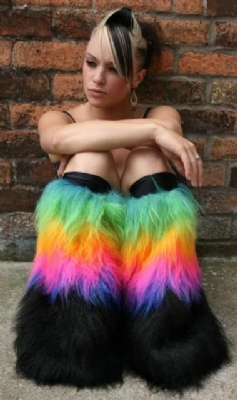 Price: £

24.00


Postage:
FUNKI-B

Two Tone Fluffies

Super fluffy N soft

Main Colour: Black... Leg band and bottom fur section
Secodary Colour: Rainbow.. top fur section.

These can be made in a wide variety of colours.
If you are wanting your own creation please add colours to notes

Description: Long pile faux fur fluffies.

Standard length 19 inch. Suitable for 5ft4-5ft6 guide.
They will be made to your height.

Dress size determines the size that the lycra leg bands will be. You can also forward under knee circumference too.

It is very important that you provide us with the correct information from the drop down menus below
Orders are closed for Christmas. Be back in the new year!